Hi everyone,
FREE Domino Live app lets you play domino online on your iPhone or iPad with hundreds of real domino players using a central internet domino server. Play dominoes, chat, compete and improve your skills and rating!
Domino Live app offers 3 versions of online dominoes:
1. Five-up (also referred to as Muggins or All Fives)
2. Draw (or open variation)
3. Block (or closed variation)
Download:
https://itunes.apple...d824118819?mt=8
Screenshots: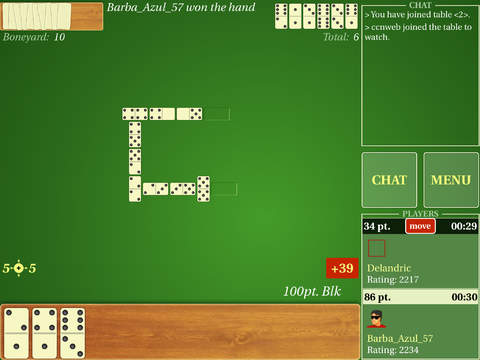 More info on our website:
http://www.gamecolony.com/?pal=MrBean
Enjoy the game!