Janichsan, on 15 March 2020 - 09:25 AM, said: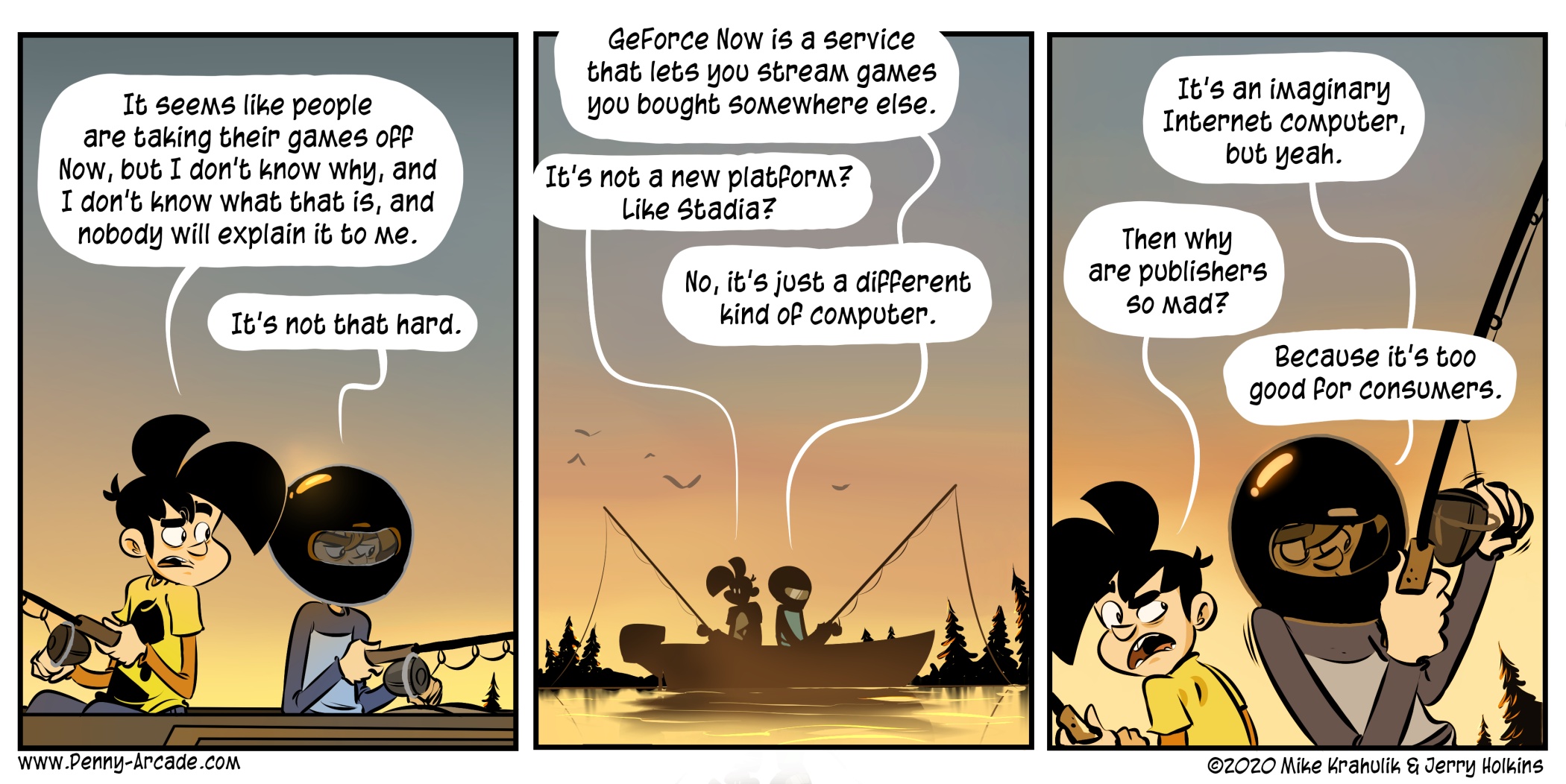 Basically, this.
You're paying to rent a remote PC from NVIDIA. They would rather you pay to rent their games when you stream, or alternately buy them a second time. Because it doesn't matter that you had to buy their game in the first place in order to play it on GFN. By God, you should pay
twice
and pad that bottom line, you consumer scum!
Glad NVIDIA is continuing to support their GameStream solution too so I can just stream it from my own PC and give publishers the middle finger. Doesn't matter if GFN gives me less lag if the fookin' publishers won't let me use it.