I was unsure if I should post this here or in the shooter/action section. But as the game is more of an adventure metroidvania-style game and definetly not a modern first person shooter I guess it might fit better here. Anyway, on to the important part: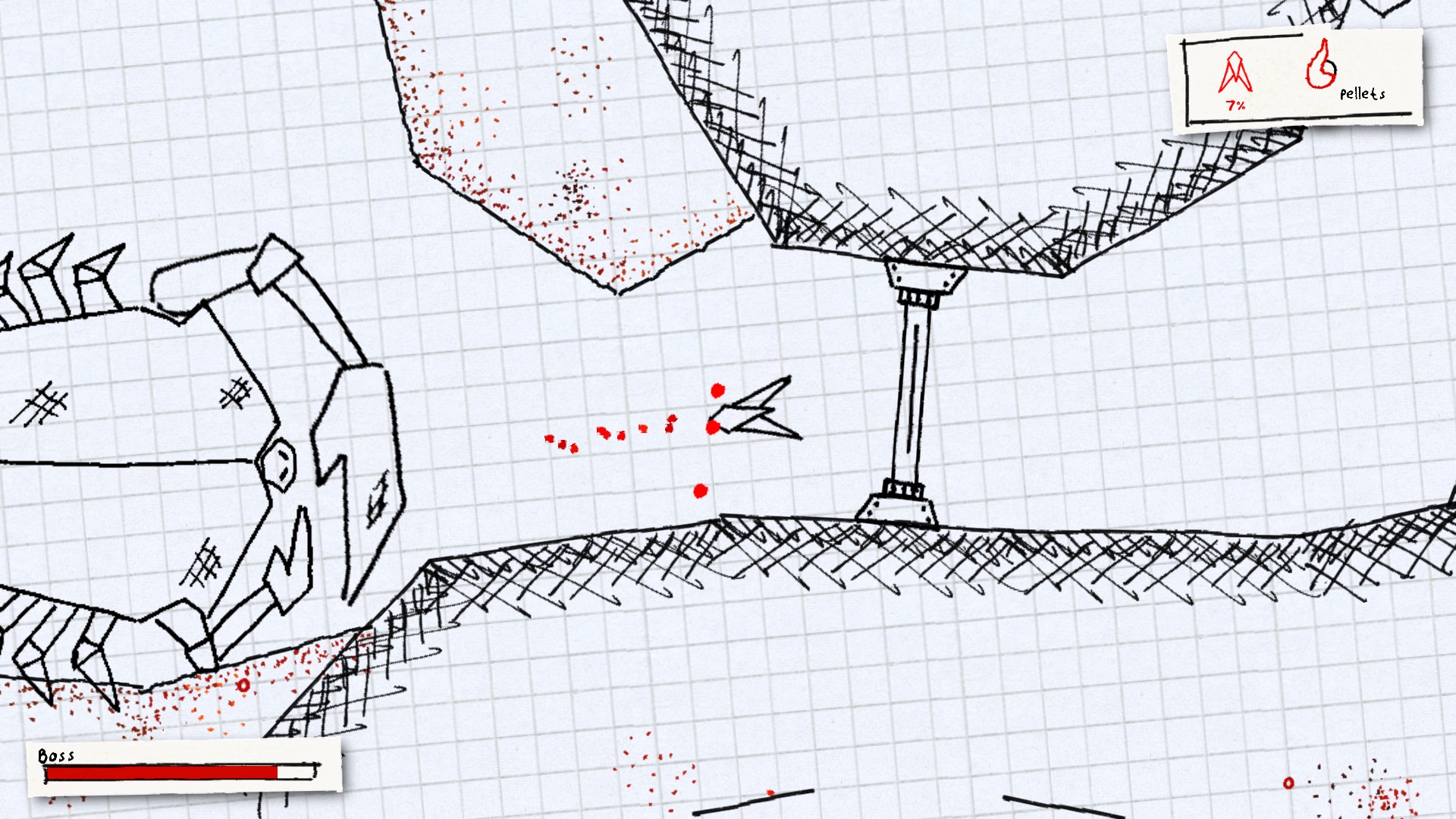 The retro sketchbook style exploration metroidvania SketchFighter 4000 Alpha for macOS has now been released and is available on the App Store.
Pilot your ship around a 2D graph paper world of interconnected zones. Fight bosses, upgrade your ship, find secrets and unlock new areas and challenges.
More information at
https://www.lostmind...m/sketchfighter
For some more background on the project, you can check out this thread
http://www.insidemac...showtopic=49034