You might have noticed that Silent Hunter for iPhone comes out these days.
SH won't be your only possible choice on the iPhone for a submarine simulation in the future.
After one year of work it's time to present a first preview of "WOTA - Wolves of the Atlantic"
"WOTA - Wolves of the Atlantic" for iPhone and iPod touch.
© 2009-2010 by Mark Hessburg. (Currently in development)
A full scale U-Boat simulation, career orientated game play (1939-1945), the Game World contains the whole Atlantic, North Sea and Mediterranean Sea. You won't be limited to fight your Battles just in tiny static Missions. Dynamic Campaign and Wolfpacks! All important german WWII U-Boats Classes can be used in the game - including interiors!
The game is currently in development. It will be a sim, not arcade.
Watch a first preview VIDEO here
http://www.wolves-of-the-atlantic.com
(Shows how the game looks using the external camera, some interiors are also shown but without textures)
More WOTA videos on my Channel:
http://www.youtube.c...er/MarkHessburg
Some screenshots: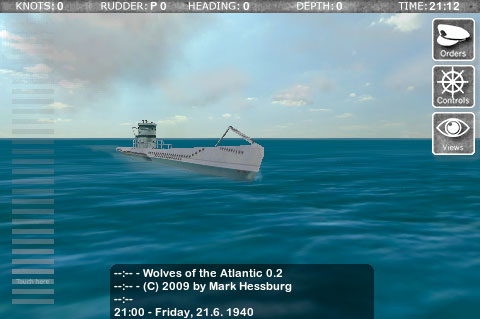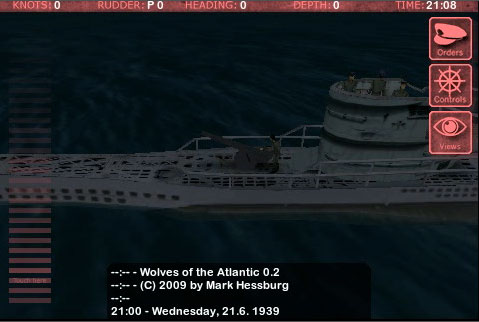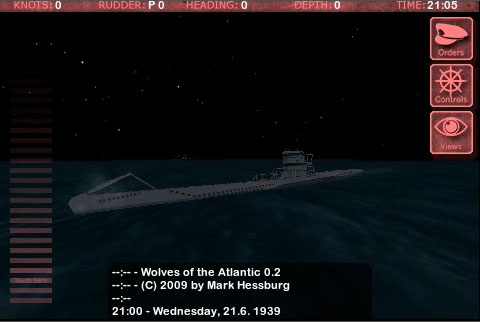 more screenshots:
http://www.wolves-of...creenshots.html
How to use the map:
How to steer the flying camera and how quickly you can switch between the controls of the submarine: